About the OBOA
We are guardians of a better built Ontario.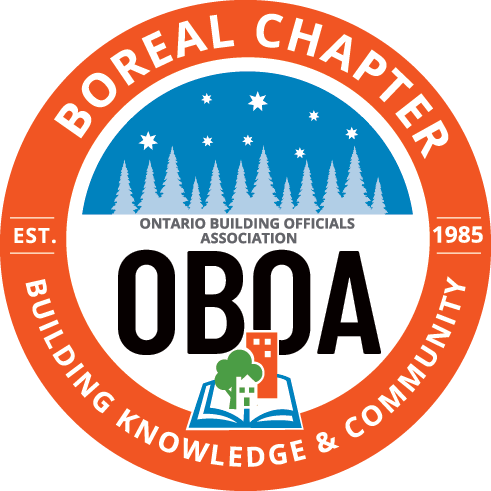 Region A
Boreal Chapter
The Boreal Chapter was formed by municipalities and building officials of the District of Cochrane on March 29, 1985. The chapter now comprises officials from Temiskaming Shores in the east to Hearst in the west and as far south as Chapleau. Chapter meetings are combined with training sessions and are generally held twice per year (spring and late fall) in Timmins.
News
The Boreal Chapter is proud to announce the election of a new Chapter Chair. Aaron Huet will be taking over the helm at the Boreal Chapter and is eager to take on this new responsibility.
| | |
| --- | --- |
| Chair: | Aaron Huet |
| Telephone: | 705-360-2625 Ext. 4134 |
| Fax: | (705) 672-2911 |
| Email: | Email |
| Deputy Chair: | Clayton Seymour, CBCO |
| Telephone: | 705-672-3363 Ext. 4134 |
| Fax: | 705-672-2911 |
| Email: | Email |
| Treasurer: | Francis Rivard |
| Telephone: | 705-563-2426 |
| Fax: | 705-337-1741 |
| Email: | Email |
| Secretary: | Kurtis King |
| Telephone: | 705-372-2818 |
| Fax: | 705-362-5902 |
| Email: | Email |
Last Updated: 2018-11-28 (Out of date? Update now.)