About the OBOA
We are guardians of a better built Ontario.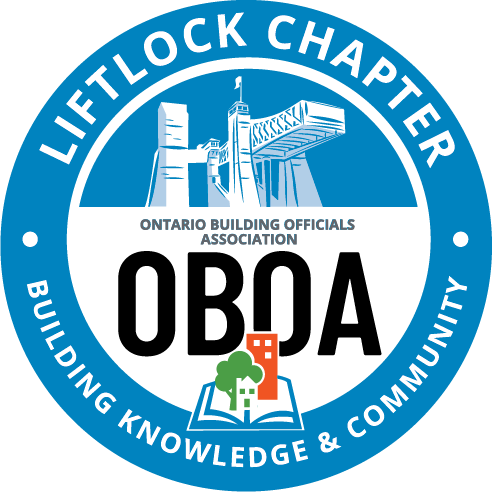 Region C
Liftlock Chapter
The Liftlock Chapter is a makeup of Building Officials, Designers and other associate members from the Rural area in the County of Peterborough and the City of Peterborough.
One of the goals of our Chapter is to build bridges and communication between all parties in the building industry in our County. It only serves us all better to have the most up to date knowledge and working relationships.
News
Next Chapter meeting is May 1, 2019 at 12:00 PM which will be held at Keene Fire Hall, 21 Third Street, Keene.





| | |
| --- | --- |
| Chair: | Nadean Reichelt |
| Telephone: | 705-292-9507 Ext. 232 |
| Fax: | 705-292-8964 |
| Email: | Email |
| Deputy Chair: | Devin Durish |
| Telephone: | 705-742-7777 Ext. 1877 |
| Fax: | 705-742-5218 |
| Email: | Email |
| Treasurer: | Rob McLaughlin |
| Telephone: | 705-742-7777 Ext. 1746 |
| Fax: | 705-742-5218 |
| Email: | Email |
| Secretary: | Chantal Simmons |
| Telephone: | 705-295-6852 Ext. 233 |
| Fax: | 705-295-6405 |
| Email: | Email |
Last Updated: 2019-04-29 (Out of date? Update now.)