About the OBOA
We are guardians of a better built Ontario.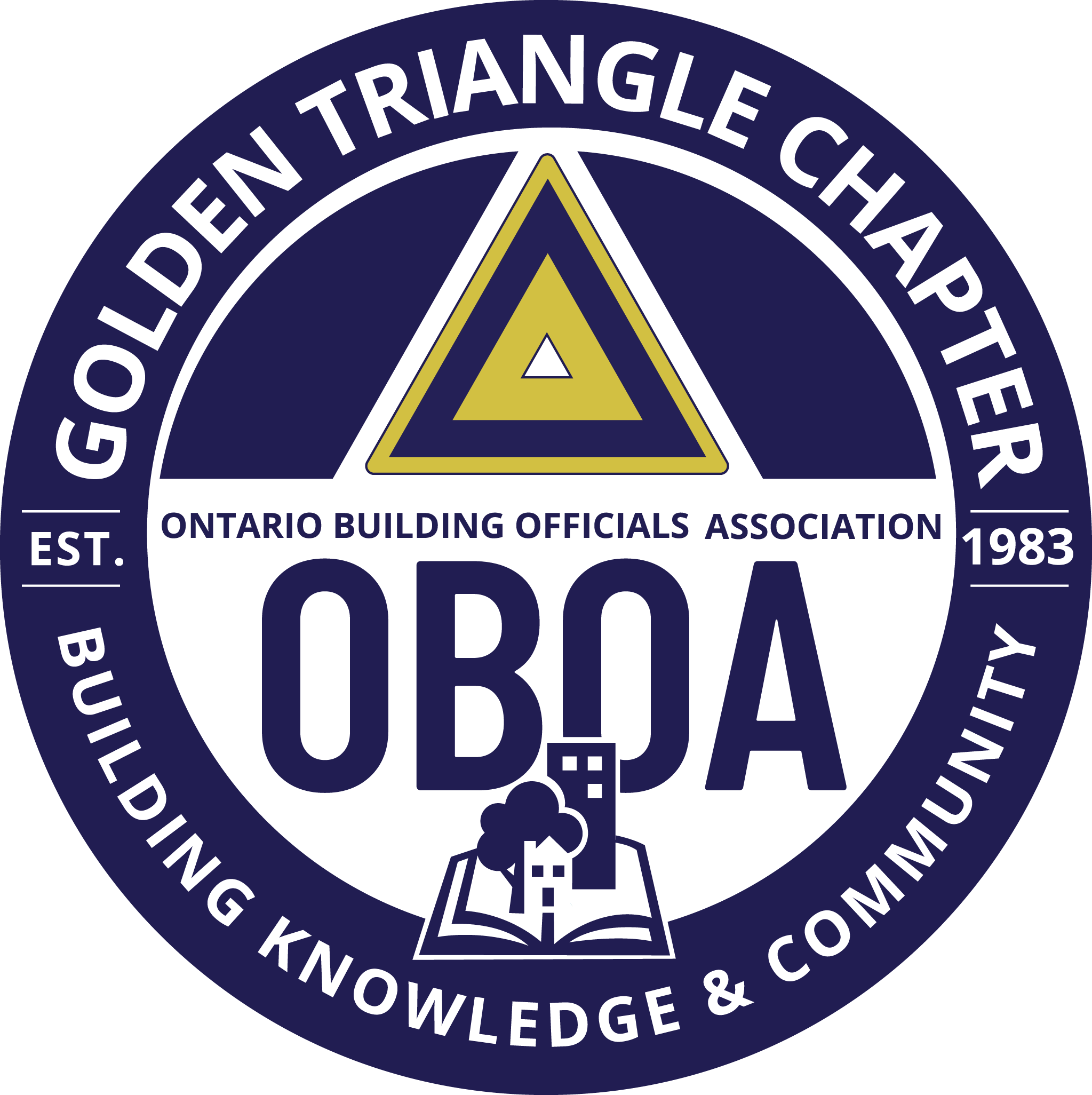 Region B
Golden Triangle Chapter
The Golden Triangle Chapter's first constitution was adopted on May 23, 1983. Today we have approximately 215 members. The Chapter encompasses the following 39 Municipalities:

The Cities of Brockville, Clarence-Rockland, Cornwall and Ottawa.
The Municipalities of Casselman, the Nation, and North Grenville.
The Towns of Arnprior, Carleton Place, Gananoque, Hawkesbury, Mississippi Mills, Perth, and Prescott and Smiths Falls.

The Townships of Alfred, Athens, Augusta, Beckwith, Champlain, Drummond-North Elmsley, East Hawkesbury, Edwardsburgh/Cardinal, Elizabethtown-Kitley, Front of Yonge, Lanark Highlands, Leeds and the Thousand Islands, Montague, North Dundas, North Glengarry, North Stormont, Plantagenet, RideauLakes, Russell, South Dundas, South Glengarry, South Stormont, and Tay Valley.

The Villages of Merrick-Wolford and Westport.

News
The list of meeting dates has been set for the following year...

January 31, 2018: Long Sault ON

March 21, 2018: New Dublin ON

**** NEW ****
May 23, 2018, West Carleton Community Centre
5670 Carp Rd, KINBURN

September 12, 2018: Hammond ON

November 14, 2018 Ben Franklin Place

If there are any questions please contact one of your Executive members.


Submitted by: davidamaru.anderson@ottawa.ca
| | |
| --- | --- |
| Chair: | David Amaru Anderson, CBCO |
| Telephone: | 613-580-2424 Ext. 28148 |
| Fax: | 613-580-2684 |
| Email: | Email |
| Deputy Chair: | Charles Bray, CBCO |
| Telephone: | 613-930-2787 Ext. 2360 |
| Fax: | 613-932-3236 |
| Email: | Email |
| Treasurer: | Tina Carrier, CBCO |
| Telephone: | 613-580-2424 Ext. 33202 |
| Fax: | 613-580-2495 |
| Email: | Email |
| Secretary: | Chantal Begin, CBCO |
| Telephone: | 613-446-6022 Ext. 2242 |
| Fax: | 613-446-1497 |
| Email: | Email |
Last Updated: 2018-06-14 (Out of date? Update now.)