About the OBOA
We are guardians of a better built Ontario.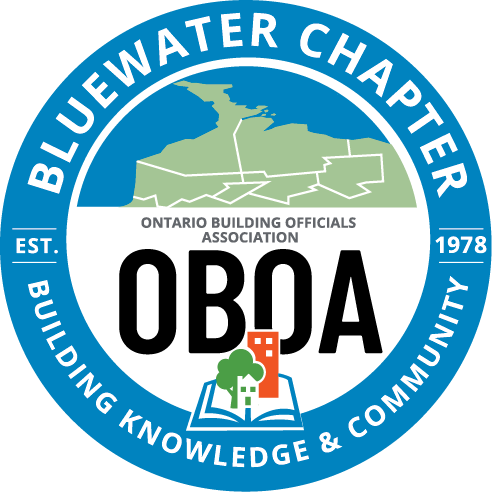 Region E
Bluewater Chapter
The Chapter members are primarily from Grey and Bruce Counties and over the years many of the members now come from neighbouring Counties such as Huron, Wellington, Perth, and Dufferin.
The meetings are held throughout all of the Counties and during the day on the third Thursday of each month with excellent code and construction topics. There are no meetings for July and August, a Builders Forum is held each March and a Golf Tournament in August.
News
2019 BUILDER'S FORUM
Thursday, March 21st, 2019 from 9:00 a.m. to 4:00 p.m.
at the Davidson Centre, 601 Durham Street, Kincardine ON.
For more information see OBOA's Homepage - Media Menu "Networks" Tab.
| | |
| --- | --- |
| Chair: | Dieter Weltz |
| Telephone: | 519-392-6623 Ext. 228 |
| Fax: | 519-392-6266 |
| Email: | Email |
| Deputy Chair: | Tara Davis |
| Telephone: | 519-534-1400 Ext. 140 |
| Fax: | 519-534-9908 |
| Email: | Email |
| Treasurer: | Brenda Goetz |
| Telephone: | 519-364-2780 Ext. 1222 |
| Fax: | 519-364-6456 |
| Email: | Email |
| Secretary: | Darren Jones |
| Telephone: | 519-848-3620 Ext. 62 |
| Fax: | 519-848-1119 |
| Email: | Email |
Last Updated: 2019-05-27 (Out of date? Update now.)