About the OBOA
We are guardians of a better built Ontario.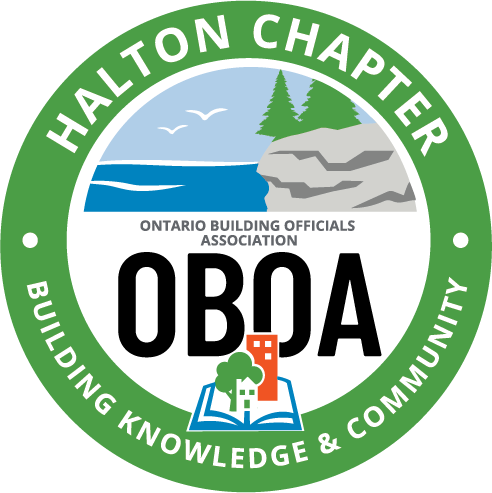 Region D
Halton Chapter
The Halton Chapter of the Ontario Building Officials Association meets monthly to share and discuss information regarding Building Code and construction industry issues. Our meetings begin with a presentation and or facility tour designed to expand our technical knowledge. We try to solicit the construction product manufacturer's perspective and learn how, in the field, we can work with them towards accomplishing better building.
News

See Current Newsletter for details of Halton Chapter's Annual Golf Tournament to be held June 22, 2018 at Lowville Golf Course, going to be an exciting afternoon of fun.
| | |
| --- | --- |
| Chair: | Jackie Murphy, CBCO |
| Telephone: | 905-335-7777 Ext. 7637 |
| Fax: | 905-335-7876 |
| Email: | Email |
| Deputy Chair: | Jan-Michael Reyes |
| Telephone: | 905-878-7252 Ext. 2331 |
| Fax: | 905-878-5639 |
| Email: | Email |
| Treasurer: | Grant Ziliotto, CBCO |
| Telephone: | 905-335-7777 Ext. 7628 |
| Fax: | 905-335-7876 |
| Email: | Email |
| Secretary: | David Silva, CBCO |
| Telephone: | 905-845-6601 Ext. 3194 |
| Fax: | 905-338-4225 |
| Email: | Email |
Last Updated: 2018-06-28 (Out of date? Update now.)