About the OBOA
We are guardians of a better built Ontario.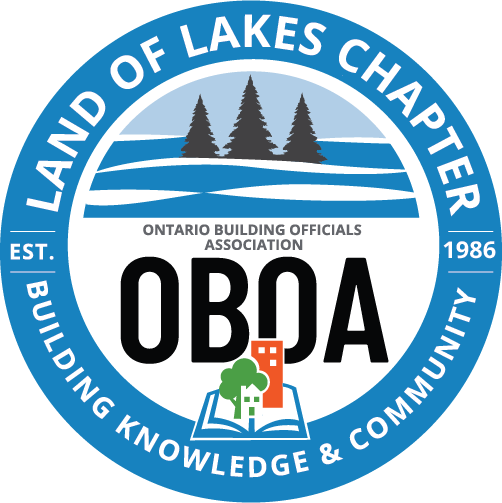 Region B
Land of Lakes Chapter
The land of Lakes Chapter of the Ontario Building Officials Association encompasses mainly a geographic area of the Counties of Frontenac, Hastings, Lennox and Addington and Prince Edward. The Chapter was formed in May of 1986. The membership is currently over 50 with varied backgrounds, experience and responsibilities. This mixture provides educational benefits and morale building at each meeting. Attendance is usually totals half the membership. Five meetings are held annually at various locations throughout the Chapters jurisdiction.
| | |
| --- | --- |
| Chair: | Scott Richardson |
| Telephone: | 613-332-3638 Ext. 3263 |
| Fax: | 613-542-9137 |
| Email: | Email |
| Deputy Chair: | Jacob Detlor |
| Telephone: | 613-378-1714 Ext. 214 |
| Fax: | 613-542-9137 |
| Email: | Email |
| Treasurer: | Joe Kuipers, CBCO |
| Telephone: | 613-698-6481 Ext. 3354 |
| Fax: | 613-967-3262 |
| Email: | Email |
| Secretary: | Stephen Mailloux, CBCO |
| Telephone: | 613-386-7351 Ext. 127 |
| Fax: | 613-386-3833 |
| Email: | Email |
Last Updated: 2019-06-06 (Out of date? Update now.)